East London & City Branch
Campaigning for real ale, pubs & drinkers' rights since 1971
Why Pigs Ear?
Because it's Cockney rhyming
slang for beer.
Disclaimer and Copyright
Notice:
*All pages, their contents and
related items are provided as
is. Thus no liability,
consequential or otherwise,
arising from them is accepted.
Where not already belonging
or assigned to others, all
material remains our
copyright. CAMRA East
London & City 2014. Parts of
this website were updated
2 November 2014.
Social Diary
20th Nov - Crawl
"Bethnal Green Jackets" -
Alleged by Matt Barrowcliffe
Marksman, E2 - 7:30pm, Albion
E2, Seabright Arms E2, + 2
more stops TBC.
21st Nov-Brewery Tour in Central Hackney
The Speaker of Hackney (Civic Mayor) CLLR Sharon Patrick
has organised a Brewery Tour in Central Hackney,all within walking
distance to each other,where you will be given a grand tour of
Pressure Drop Brewery, Five Points Brewery, Cock Pub and Brewery.
Snacks and finial drink in the speaker parlour. Drinks will be
complimentary at the above venues. At the cock you can purchase
extra drinks. Meeting Point - Hackney town hall 6.30pm estimated
finish time -830pm. Ticket price per person £20. All proceeds will go to
The Speakers nominated charities. Please book by 19th Nov by
sending a £20 cheque to The Speakers office Room 36a
Hackney Town Hall, Mare Street, London E8 IEA.
Round Chapel, E5 0LY
Every day Noon-11pm. Card carrying camra members £3. Non
members £5. Season Ticket £8 non/members £5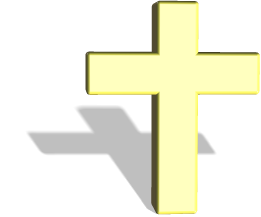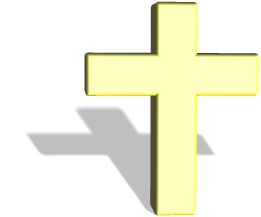 W
e have been requested to support the threats to close the George Tavern 373 Commercial Road, London, E1 0LA
From here you will find out how and where to write to. You can never have enough letters. They are really really important. We have till the 5th March to
get everything in.
People can also sign the petition. we have over 1500 signatures in just over a week. This appeal is over 6 private flats next to a pub and live music
venue. It makes no sense what so ever. There has been live Music at the George for over 50years possibly even longer.
It is a historic site The 6 flats would block all the windows in the old theatre upstairs and all the windows on the east wall which includes bed rooms
landings hall toilet kitchen.
They would dearly love to buy the club, restore it along with George and Theatre. bringing it back into community use. Weddings Christenings Wakes
Party's live music ballroom dancing. It has an amazing lit up dance floor. If you could get people to tweet re tweet fb that would be fantastic. Spread the
word
According to Mick O'Rorke If the George goes, he believes there will not be any real ale the length of Commercial Road and East India Dock Road!
"Whatpub (whatpub.com) is CAMRAs new
online pub national guide. This relies on
surveys and updates from CAMRA
members. We have identified a number of
pubs where we feel there could be more
info and classed them as Red and Amber
depending on how lacking they are ie the
red pubs are number one priority to
survey. Please find a survey form here.
Please enter the details under feedback for
the relevant pub or email the form to the
branch email address." Thanks.