© Disclaimer and Copyright Notice: "All pages, their contents and related items are provided as is. Thus no liability, consequential or otherwise, rising from them is accepted. Where
not already belonging or assigned to others, all material remains our copyright. CAMRA East London & City 2018" Parts of this website were updated 1 March 2018.

LOCAL FESTIVALS
London Drinker Beer & Cider Festival
Camden Centre, Bidborough Street, London WC1H 9AU.
Wednesday 14th to Friday 16th March.Open 12 noon-11pm all days.
In total there will be over 200 London cask Cask Beer 2018 and keg beers keg & bottled
beer 2018, imported beers Belgian & German beers (2018 imported beer) (and a few
American American Beer ), ciders and perries (see Cider & Perry List 2018 for the 2018
list featuring 17 different counties).Admission: non-members after 6pm Wed-Sat £3.
170+ beers with emphasis on winter brews;
also 50+ ciders, perries and pyders. Souvenir
glass. Food available all sessions.
Further info see our
website
.
Pigs Ear Beer Festival 2019
Round Chapel, 1D Glenarm Road, E5 0LY.
Provisionally booked dates for the 2019 festival
from Tuesday December 3rd to Saturday December
7th 2019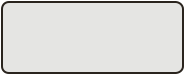 Campaigning for real ale,
pubs & drinkers' rights since
1971.