East London & City Branch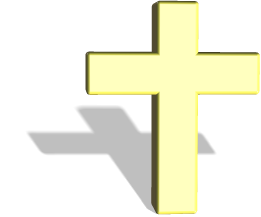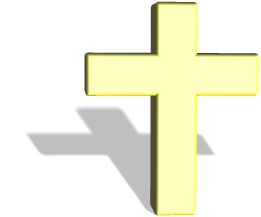 Campaigning for real ale, pubs & drinkers' rights since 1971
20th Watford Beer Festival
West Herts Sports Club,
Park Ave, Watford WD18
7HP.
Thursday 6th to Saturday
8th November 2014
80+ beers, many from local
Hertfordshire and London
breweries, and ciders/perries.
Function room and extra
seating. Beers, Ciders and
Perries in heated marquee.
Quiz 7pm Saturday night.
Open: Thursday 4 11pm;
Friday/Saturday 11pm11pm.
Entry £2.50, FREE for CAMRA
members/West Hertfordshire
Sports Club members. Hot and
cold food available Thursday
5pm 9pm; Friday/Saturday
12noon 3pm, 5pm9pm.
Contact Andrew Vaughan
01923 230104 or see website.
7th Colchester Real Ale And Cider
Festival
Other festival details
Plan your journey from
elsewhere.(other than
within London by plane,
train, car, coach or bike!)

35th Rochford Beer &
Cider Festival
Date: 18/11- 22/11/2014
Freight House Rochford
SS4 1BU
(Next to Rochford Railway
Station; 38 minutes from
Startford mainline). 200 + Real
ales featuring 75 from Essex
and 75 from around the
country (50 from Staffs). Plus
many 1st world war beers. 50+
Cider and Perries aswell as a
large foreign and British
Bottled beer bar. Free
admission each session.
Heated Marquee. Hot food
every session and music free
festival. Open: Tuesday 5.30-
10.45pm; Wednesday-
Saturday 12-10.45pm.
Commemorative glass £2.50
(refundable). Contact Steve
Dunham 07963884860 email
or Website. Staff urgently
required (esp Friday Evening,
all day Saturday and Sunday
setup/take down).
13th Harwich &
Dovercourt Bay Winter Ale
Festival
Date: 3/12/2014 - 6/12/2014
Kingsway Hall, Dovercourt
Open: Wednesday 5-11pm;
Thursday-Saturday 11am-
11pm. Admission: £2.50 or
£3.50 after 6pm on
Friday/Saturday. Free to card-
carrying CAMRA members at
all times. 50+ Real Ales,
emphasis on dark and
seasonal brews aswell as
cider, draught and bottled
continental beers. Souvenir
half-pint tankards available.
Live music Friday/Saturday
evening. Selection of food
available. More info.
Hello fellow CAMRA members
It will soon be time for the 2014 Pig's Ear Beer and Cider Festival which takes place as
usual in early December at the Round Chapel in Hackney. Once again we are looking for
over 120 willing volunteers to take on the full range of jobs at the festival. Without you we
could not have the festival.
Here is a staffing form (doc) or (rtf) which includes an explanation of job roles. PLEASE fill
in ALL the details on the form. It is important that we have this chance to check and
update our records. You can return it either as an email attachment or in the post.
We welcome all help. In particular we very much look for help in the setting up and taking
down period so do consider if you could be available. We are also looking at anyone who
might be interested in helping Team Tango with stewarding duties. Finally, there are a
couple of periods where we also need more volunteers. These are Friday evening (our
busiest time) and Saturday daytime. Therefore even if you cannot help on other days but
can on these then that would be very much appreciated.
If you haven't worked at a Beer Festival before, why not give it a go? Although working at
the festival is hard work, it can also be fun with the chance to engage with our many
visitors to the festival. Volunteers are allowed free beer (within reason) and also receive
food vouchers to use at the food concessions at the festival. You will get training for any
role you choose and there will be plenty of experienced people about.
Please think about volunteering, you will be made most welcome! We look forward to
hearing from you.
Pig's Ear Staffing Team
Download poster.